Anax Turboexpander
the most efficient natural gas letdown generator on the planet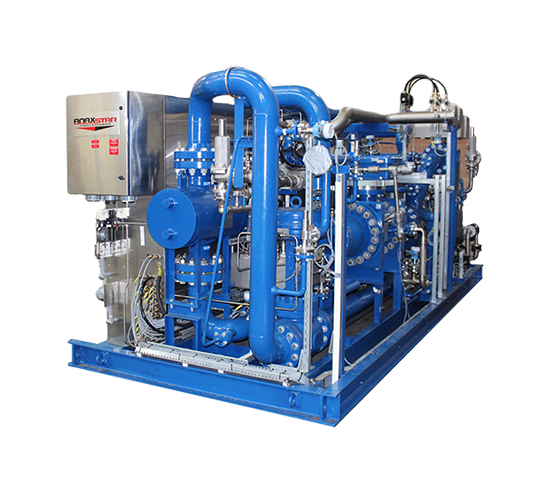 How does it work?
The ATE harnesses wasted energy in natural gas regulating stations to generate clean electricity. This venture represents the first step we've taken on our mission of reducing the use of fossil fuels, by doing more with less.
An innovative, efficient addition to existing infrastructure, the ATE provides utilities, pipeline operators, energy-intensive industrials, independent power producers, universities, and many other organizations with the opportunity to profit from this groundbreaking technology.
We've built the ATE to maximize performance, safety and efficiency while, at the same time, minimizing cost and maintenance.
Based on GTI's independent evaluation of Anax Power's testing, GTI opined "…the performance and safety tests conducted at the DNV-GL Flow Centre, in accordance with the test plan and corresponding test results, indicate technical feasibility and safe operation of the Anax-Star ASTE250 GLG."
Innovation
Through innovative engineering and design thinking, the Anax Turboexpander overcomes the barriers that have prevented widespread adoption of turboexpanders at natural gas letdown stations.